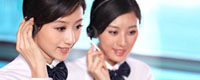 Tel: +86-18 423 717 818
E-mail: sales@cqoptics.com
Add: No. 5, Torch Ave, Jiulongpo District, Chongqing,400080 China 3rd Zone, Gongdatang, Jiangdong Street, Yiwu City, Zhejiang Province 322099 CHN


Product name : POE Film

Product No. : 2022222141212

Material :

Size :

Density(g/cm3) :

Refractive Index :

Form :

Purity :

Application :
Details:
For encapsulation of solar photovoltaic modules.
It has excellent water vapor barrier properties and weather resistance.
For the encapsulation of double-glass modules, it has better anti-PID properties and better peel strength retention.
收缩率Thermal Shrinkage

MD

%

< 3.0

TD

%

<1.5

透光率Transmittance

380~1100nm

%

>90

剥离强度Peeling Strength

POE/Glass

N/cm

>80

POE/Backing plate

N/cm

>80

交联度Gel Content

%

>70

体积电阻率Volume Resistivity

Ω·cm

>1*1015

湿热老化测试DH1000 test

ΔYI

<3.0

UV老化测试UV Test

ΔYI

<3.0