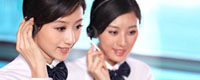 Tel: +86-18 423 717 818
E-mail: sales@cqoptics.com
Add: No. 5, Torch Ave, Jiulongpo District, Chongqing,400080 China 3rd Zone, Gongdatang, Jiangdong Street, Yiwu City, Zhejiang Province 322099 CHN
Skype: 27393442@qq.com
WeChat: Matrip023
whatsapp: +86 18423717818




Product name : EVA Film

Product No. : 202222214235

Material :

Size :

Density(g/cm3) :

Refractive Index :

Form :

Purity :

Application :
Details:
Backside encapsulation for single-glass and double-glass photovoltaic modules.
Its unique high reflection performance can improve the effective utilization of visible light by the module, which helps to increase the power generation of the module.
收缩率Thermal Shrinkage

MD

%

< 4.0

TD

%

<2.0

透光率Transmittance

280~380nm

%

<6.0

380~1100nm

%

<1.0

剥离强度Peeling Strength

EVA/Glass

N/cm

>80

EVA/KPF

N/cm

>70

交联度Gel Content

%

>80

体积电阻率Volume Resistivity

Ω·cm

>1.0*1014

湿热老化测试DH1000 test

ΔYI

<5.0

UV老化测试UV Test

ΔYI

<5.0

抗PID性能Anti-PID Properties

%

/