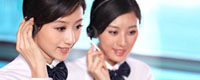 Tel: +86-18 423 717 818
E-mail: sales@cqoptics.com
Add: 3rd Zone, Gongdatang, Jiangdong Street, Yiwu City, Zhejiang Province 322099 CHN


Product name : Silicon Carbide Plate

Product No. : 2021910165915

Material : SiC

Size : 50*50*10

Density(g/cm3) : 3.22

Refractive Index : 2.65

Form : Black or Dark Gray Plate

Purity : 99%

Application : Abrasive materials; High temperature resistant materials; Bulletproof armor; Manufacturing high purity single crystal and semiconductor.
Details:
Silicon carbide products are high-grade refractories produced by high-temperature sintering with SiC as the main raw material and various binders. It has outstanding properties such as good thermal conductivity, high high temperature strength, wear resistance, strong corrosion resistance and good thermal stability. It is widely used in metallurgical industry, blast furnace bosh, open tap hole, electric porcelain, enamel, muffle plate, shed plate, flame barrier plate, push plate, sagger, pillar, glass annealing furnace, etc. to produce various special-shaped and special products.
Silicon carbide ceramics are formed by large tonnage double-sided press and fired in automatic control ultra-high temperature shuttle kiln. It has the advantages of high hardness, moderate bulk density, strong impact resistance, excellent wear and bulletproof performance. N1 jstandard-0101.06 standard bulletproof performance test.
Fireproof, bulletproof, high temperature resistant, cold and heat resistant, no deformation, no cracking