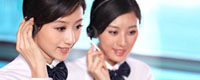 Tel: +86-18 423 717 818
E-mail: sales@cqoptics.com
Add: No. 5, Torch Ave, Jiulongpo District, Chongqing,400080 China 3rd Zone, Gongdatang, Jiangdong Street, Yiwu City, Zhejiang Province 322099 CHN


Product name : Dove Prism

Product No. : 202194142855

Material : K9, quartz, sapphire, infrared material

Size : 3-300mm

Density(g/cm3) :

Refractive Index :

Form :

Purity :

Application : a kind of reflection prism with inverted image, which is used for rotational imaging in various optical mechanical systems. It is mainly used in measuring instruments and optical equipment.
Details:
Dove Prism

Diameter Tolerance:±0.1mm
Angular Tolerance:±3'
Surface Accuracy:λ/4@632.8nm
Surface Quality:40-20
Clear Aperture:>90%
Bevelling:<0.2×45°
Coating:Custom requirement