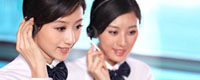 Tel: +86-18 423 717 818
E-mail: sales@cqoptics.com
Add: No. 5, Torch Ave, Jiulongpo District, Chongqing,400080 China 3rd Zone, Gongdatang, Jiangdong Street, Yiwu City, Zhejiang Province 322099 CHN


Product name : Band Pass Filters

Product No. : 20219313651

Material : Optical Lens

Size : Semiband Width: 5nm;10nm; 20nm; 30nm, 50nm or custom

Density(g/cm3) :

Refractive Index :

Form : Disc, Square

Purity :

Application : fluorescence analyzer, enzyme marker, cable TV upgrade equipment, wireless transmission equipment, mobile phone bar code scanning, infrared electronic whiteboard, infrared camera, infrared touch screen, iris recognition, infrared medical instrument, infrared ink recognition, red film recognition, face recognition sensor system. Hand held infrared laser rangefinder, laser rangefinder, optical instruments, medical and health equipment and testing instruments.
Details:
Central wavelength: 245-1064nm
Semiband width: 5nm; 10nm; 20nm; 30nm, 50nm or custom
Cut off range: 200-1200nm
Optical density: OD3; OD4; OD5; OD6
Dimensional tolerance: 0.5-600±0.02mm
Luminous aperture: ≥90%
Thickness tolerance: 0.3-50±0.02mm
Facial form: 1/10 λ
Surface quality: 10-5
Chamfer: 45° × 0.2mm
Coating: customized